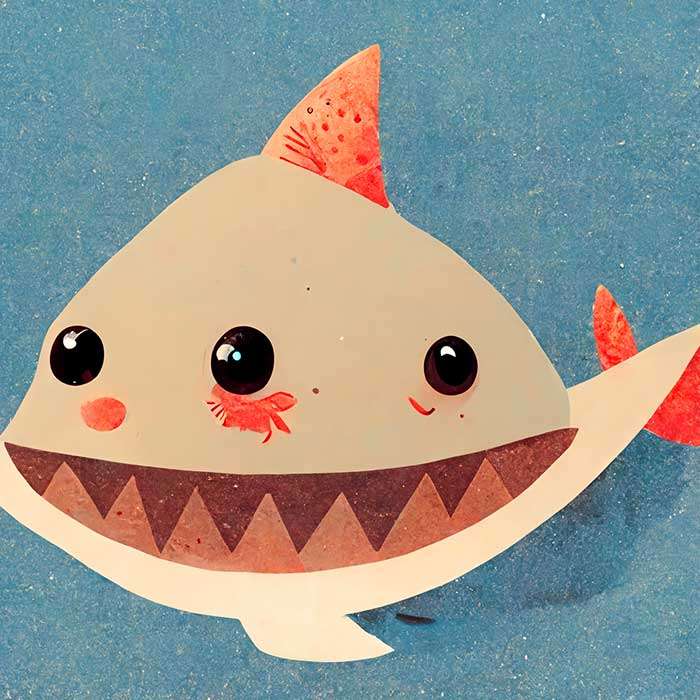 There is something about the current state of music and pop culture that makes the idea of baby shark even more annoying than it actually is. The song, which moved from a silly Vine video to a popular remix on YouTube, has transformed into an irritating phenomenon that has left us all asking "Why?".
There are only so many times you can listen to the same silly tune before losing your mind – or at least your sanity – and we have reached our limit with this one song, along with its various versions like the "Salt, Pepa and Vicky version," "Carpool karaoke version," and even an Ann Coulter version!
At first glance these probably don't seem so bad but when they are all combined together, they become more than anyone can handle. Don't get me wrong; I love a good parody as much as the next person and am a big fan of Ann Coulter but there comes a time and place for everything. So here are 12 things more annoying than the baby shark song…
Justin Bieber
First things first: let's start with the obvious. Justin Bieber's "Baby" is the most annoying song of them all. This is not only because it is the worst of all the above-mentioned songs but also because it is a song that has absolutely nothing to do with anything. I am all for parody and love a good joke but this is not a parody or a joke, it is a random choice to sing a song for a seemingly random amount of time.
To be honest, I don't really know what else to say about this one. It is absolutely terrible and is the only song that can truly be called the worst of them all.
Cardi B's "Bartier Cardi" Remix ft. 21 Savage
Try as we might we just can't get away from this god-awful mashup of two of the most annoying songs out there right now. The "Bartier Cardi" remix was annoying enough before 21 Savage was thrown into the mix but with him included it is just too much. This song is so annoying that it managed to take a semi-decent song and turn it into a version of Carly Rae Jepsen's "Call Me Maybe".
I cannot stress enough how much I hate this song and its many versions, including the "Salt, Pepa and Vicky version" which is just as bad. The worst part about this song is that it is not only the most annoying song of the moment but also that it is currently number one on the charts. If this does not scream "the end of music" I don't know what does. Just save us all a headache and take this one off the charts already.
Drake's More Drizzy Versions
It is hard to pinpoint which one of Drake's annoying remixes is worse than the others. The "Boy Meets World" remix, "Haters Wanna Mile", "Started from the Bottom Now we Here", "God's Plan", and "In My Feelings" remix are all equally annoying, but what really gets me is the fact that we can't escape these songs and the fact that these songs are all over the radio and social media.
If you are like me and get sick of hearing the same thing over and over again then these songs are the worst offenders by a mile. Sadly, we only have ourselves to blame for listening to them in the first place and only have ourselves to thank for getting them off the airwaves.
Ed Sheeran and Beyoncé's "Perfect Duet"
We all know that Ed Sheeran and Beyoncé are two of the most talented artists in the world right now but this song is the most annoying version of their duet, "Perfect". The song itself is not bad, but the fact that they decided to remix it and turn it into a duet is beyond me. I would have loved to hear both artists sing this song separately, but with both of them on this track, it is just too much.
This song is so bad that it actually inspired another annoying remix featuring Justin Bieber and Ed Sheeran. If you are like me and wish that this never happens again then you are not alone. I mean, do we really need yet another remix of this song? Absolutely not, but it seems like we are getting it all the same.
The Chainsmokers: one of their original songs or the "Saw Something, SAW-mmmmm!" version?
The Chainsmokers are probably one of the worst musical acts on the planet right now. The only redeeming quality they have is the fact that they are pretty funny guys. The rest of their music, however, is just not good, which is why they have so many annoying songs like "Don't Let Me Down" and "Closer".
However, the Chainsmokers took things to a new level when they released a remix version of their song, "Saw Something, SAW-mmmmm!". This remix is so bad and annoying that it makes their other songs seem like masterpieces in comparison. If you have ever come across this song on social media, you know exactly what I am talking about. It is just so grating and over-the-top that I cannot understand how anyone would want to listen to it.
Yo Gotti and Kodak Black: "Darker Sh** ft. Kodak Black & YBN Nahmir" remix
This song is so bad that it makes the Chainsmokers' song seem like the work of Mozart. This is another one of those remixes that is so bad that it makes you wish you had never heard the original song in the first place.
The only redeeming quality about this song is that it is so ridiculous that you can't help but laugh at it. The fact that it was released by two artists who should know better makes it even more ridiculous and annoying. The fact that this song is actually getting airplay is a true testament to how bad music has become in the last few years.
Bazzi's "Beautiful" remix ft. Camila Cabello, and more importantly, its atrocious lyrics
This song is so bad that it makes the Chainsmokers' song sound like a masterpiece in comparison. When I first heard this song, I thought someone was joking and that it was a parody or something. Sadly, this is not the case, and this song is actually real.
This song is so bad that it makes me almost want to turn off the radio for good. I am not sure what Bazzi was thinking when he came up with this song but I really wish he had never done so. This song is so atrocious that it makes me want to smash my radio (that I never listen to anyway). That is how bad this song is.
2 Chainz – any song of his honestly
Well, 2 Chainz is another artist that has so many annoying songs out there that it is hard to pick just one to feature on this list. However, any song of his is annoying enough to deserve a place on this list.
The fact that so many people listen to his music and like it just makes me wonder what has happened to society and music in general. I would rather listen to his "Saw Something, SAW-mmmmm!" remix than any of his songs any day of the week.
In Conclusion

Yes, Baby Shark is bad. And, yes there are others out there almost as annoying. If you have to sing Baby Shark for whatever reason, then why not have some fun with it and sing Baby Shart instead?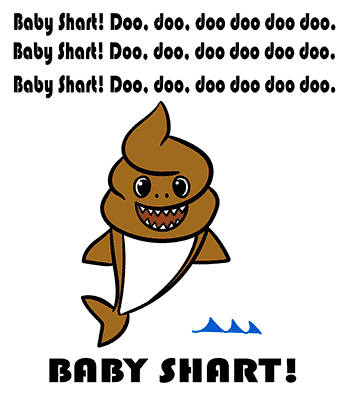 Guest Post by Wanda from Wakanda