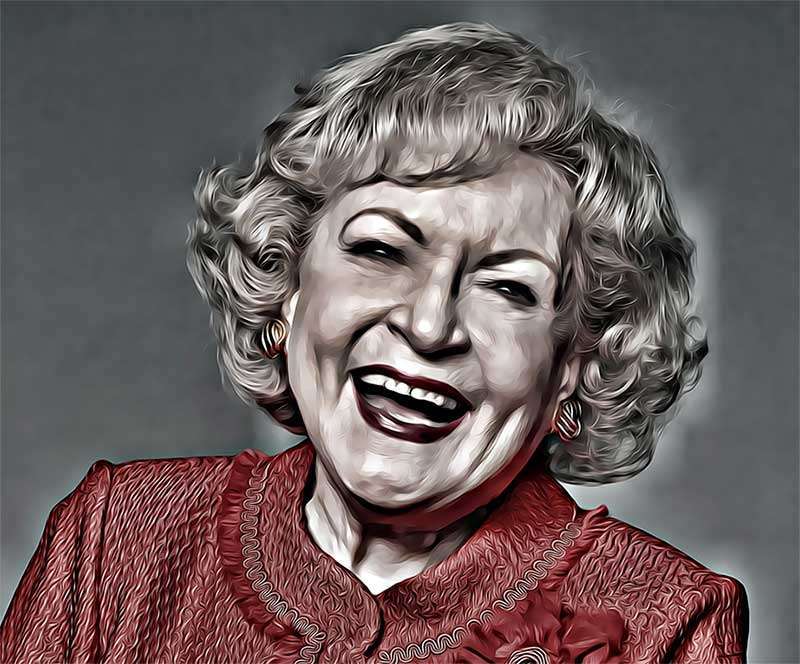 Guest Post by I. P. Daily
Wow, all I have to say is what a wonderful career. The only thing that could have been more memorable about her career and looking back would have been she had been cast instead of Donna Reed in it's a Wonderful Life, because that's what it was for Betty. I could picture her playing that role when she was younger.
She was known by many nicknames, Queen Dame of Television, Queen of Television, Queen of TV, (and some I have made up of my own here). The Goddess of Gameshows, Wife of Gameshow Host (Alan Ludden pursued her for a year before she agreed.) Devious Dame of Sitcoms, and that Ditzy Old Blonde.
Think about that lifespan, her first acting role was at age 8 doing a voice in a radio soap opera. Amazing 91 years of acting. Most of us won't make it that long and to think she was doing what she enjoyed all those years.
No matter who you are, you probably watched her in many shows: Mary Tyler, Moore, Golden Girls, Hot in Cleveland and laughed your way through the witty one-line comments that her characters delivered. Who expects a 90 yr. old to still be talking about sex? None of her characters were very deep in my opinion but all were hilarious, and she pulled off whatever lines she had with her typical nonchalance.
In the 70's we watched her as Sue Anne Nivens in the Mary Tyler Moore show. That character had a demeanor of being superficially cheerful with a home a hearth personality who was really a sex starved middle-aged woman who had he hots for Lou (Ed Asner) and had some great lines about her adventures. "I was lying in bed last night and I couldn't sleep, and I came up with an idea. So, I went right home and wrote it down".
Most recently she was Elka in Hot in Cleveland. She portrayed an 80 + year old pot smoking older lady who rents out her house to 3 middle aged ladies. A great group of characters playing off each other. Again, her character has kind of sorted past with having been married to a fence for the mob and ends up getting arrested by one of the other character's boyfriend who is a cop. Her characters never had seemed to have had a dull moment.
Then of course, we had Betty playing Rose in The Golden Girls. This is the one which to me was the key role in her long career. What a great concept: 4 older ladies living together. She was your perfect ditzy older lady in this one, so sweet but just not all there. Her character though was diverse, and it turns out she was just a horny older lady whose husband died while they were having sex. Admittedly in an episode it was stated that this was their favorite activity. Yes, that's rights Grandma Betty killing her husband as she humped his brains out. You will never get that one out of your head.
Betty, you were the best… Fade to Black.