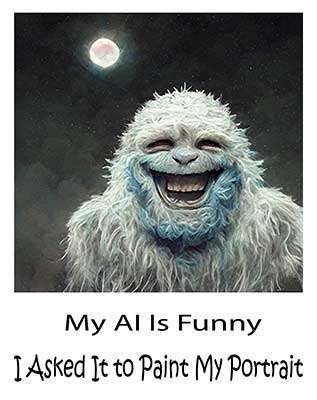 Online funny gift retailer FunnyDesigns.com has teamed up with artificial intelligence art company Midjourney to create AI-generated art for t-shirts and other novelty gifts.
Midjourney is a unique research company that has created a proprietary AI application. This app creates fine digital art using text prompts from the users, similar to Stable Diffusion and OpenAI's DALL-E. The AI company recently opened up its beta program to the public, though Funny Designs has been using app since it was still in beta.
Creating funny AI art for t-shirts and other gifts can be challenging at times since Midjourney has filters in place for words and concepts that may be even mildly off-color. For instance, words like "diarrhea" and "crap" won't make it past the filters. To get around this issue Funny Designs has created images, which in and of themselves, are not off-color, but the commentary about the images may be.
On Funny Designs you can find out how the AI interpreted its unique take on Venus de Milo, the Pillsbury Doughboy, Aladdin, put lips on Jupiter and generated a wacky mashup to create Melania Schwarzenegger.
Funny Designs has been creating humorous art and designs on merchandise and selling them online since 2001. The AI-generated funny art can be purchased on t-shirts, long-sleeve tees, hoodies, tote bags, canvas prints, coffee mugs, notebooks and other merchandise.
To see the AI and FunnyDesigns.com collaboration, come to our website and click on the Funny AI Art link.