Funny stupid t-shirts, coffee mugs, tote bags, women's panties, men's underwear and knee-slapping merriment may be found here. If you want to get a laugh from someone using dumb humor, then give them these gifts!
---
---
---
---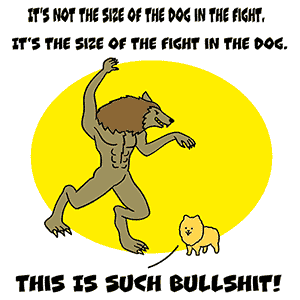 ---
Like what you see? Then buy something for yourself of a loved one! Give the gift that keeps on giving!
---
---
---
---
---
Why should you buy funny stupid t-shirts from FunnyDesigns.com?
Buying funny, stupid t-shirts can be the right way to unwind and have fun, and it has the potential to help more than you might imagine. This website is a great option to find stuff that makes you happy, and stupid funny shirts can actually impress and keep other people happy too. That's what makes it such a good option in the first place.
You get to express yourself
Stupid t-shirts are all about enjoying your time and expressing the ideas you have in mind. I'm with Stupid (with a finger pointing down) anyone? It's a clever idea and one of those things that really makes a huge difference to people who view your shirt. The best part about our humorous shirts is that they are enjoyable too, and you can express yourself in a hilarious manner.
Staying trendy
Let's face it, funny and stupid shirts are always trendy and exciting. They get to show a part of you that not everyone might know. Which is great, because you get to express what you have in mind and that alone can be well worth it in the long run. It's one of those things you do not want to miss at all. These shirts are also great as gifts such as the "If you pooped in my shoe, I would still love you" design.
Affordable
Aside from being fun, these shirts are also very inexpensive. That means you will have a great time exploring all the cool designs and just enjoy your time. It's a fun approach and one of those things that can indeed make a huge difference in your mental and emotional health (outside of a therapist and drinking).
Stylish and attractive
Everyone loves our humorous shirts because they share fun, creative ideas. You not only get to show off your style in regard to wardrobe, but your comedy style as well.
Some of the funny merch we're offering includes t-shirts, hoodies, sweatshirts, long sleeve tees, tank tops, swimwear, bikinis, men's swim trunks, sports bras, shorts, canvas prints, coffee mugs, notebooks, tumblers, men's undies, tighty-whities, boxer-briefs, underwear, women's panties, mousepads, tote bags, ball caps, trucker hats, facemasks and phone cases.
Conclusion
At the end of the day, buying funny, stupid t-shirts is a cool idea and it will bring in plenty of exciting moments when you show others your cool design. Not only will they laugh, but you will also be happy that your friends enjoy your purchase. Since there are so many cool designs to choose from, all you must do is to give it a try for yourself, and the results will be worthwhile. Just test it out for yourself!