A couple of years ago it was Winona Ryder and this year it's been Paris , Nicole and Lindsay. What's with all these young Hollywood starlets getting in trouble with the law?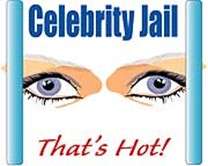 The scofflaw starlets have struck many a media fancy lately, so I just had to jump on the bandwagon, fire up the band, and create a banner that encapsulates the whole phenomenon.
In keeping with the "Stars Behind Bars" theme, I thought a feminine version would suffice and so I present "Celebrity Jail. That's Hot!" Of course, expect a starlets in rehab t-shirt to be coming out soon as well.